We all know that cell phones made to save time in any condition. It's also working on it. Cell phone is one of the important gadgets in our life. Now we can't go one step without it. Because of this smart cell phones technology. Before 20 years ago cell phones used for the only talk to each other in voice calls, but now it's useable in thousand of ways for using smart technology in cell phones. Millions of positive effects of cell phones in our life right now. Cell phone is using in all of the sectors now. Now all are using cell phones at school also. Now I'm going to explain why the phone should be allowed in school?
The phone is the most important gadget in our daily life. The technology builds cell phones to Smartphone now. We all are affected by smartphones now. We can't go anywhere without it. In every step of our life, we all need a Smartphone. There is no difference between cell phones & Smartphones. When it used only for voice calling then we called it a cell phone. Now it works smartly in different ways, for this we call it Smartphone. Now we are living in a smart generation. So we all need to use smart technology to build us with generation. The world is running to the future now. So, why must have to run with it to keep with the next generation?
Uses of the cell phone.
You all are known about the phone. Because if you are reading his article you also have a phone, laptop or another related gadget. Now the phone is using in multiple ways. By using the internet on phone it's got smartness in use. Phones without the internet were nothing like now. The Internet makes phones smarter. We everyone needs a phone to make our life easier. Sometimes you confused about uses the phone for kids. What do you think? Is the phone good or bad for kids? Is this useable in school also? You sometimes feel these types of confusions. It's a common confusion of parents. It's your care for your kid's I know. But to stay with the generation we always need to use the latest technology. Here, the phone is a main part of technology in our daily life.
Have some differences to use smartphones in each other. Someone uses basically & someone uses these advanced features. Everyone doesn't know how to use it's with advanced features and some haven't any need to use advanced features. But everyone uses this for an important issue. There is no confusion about this is a very essential gadget. If we use this in the right way, there is not a much worse impact on our life. But we must have to use this safely.
Is phone useable for kids?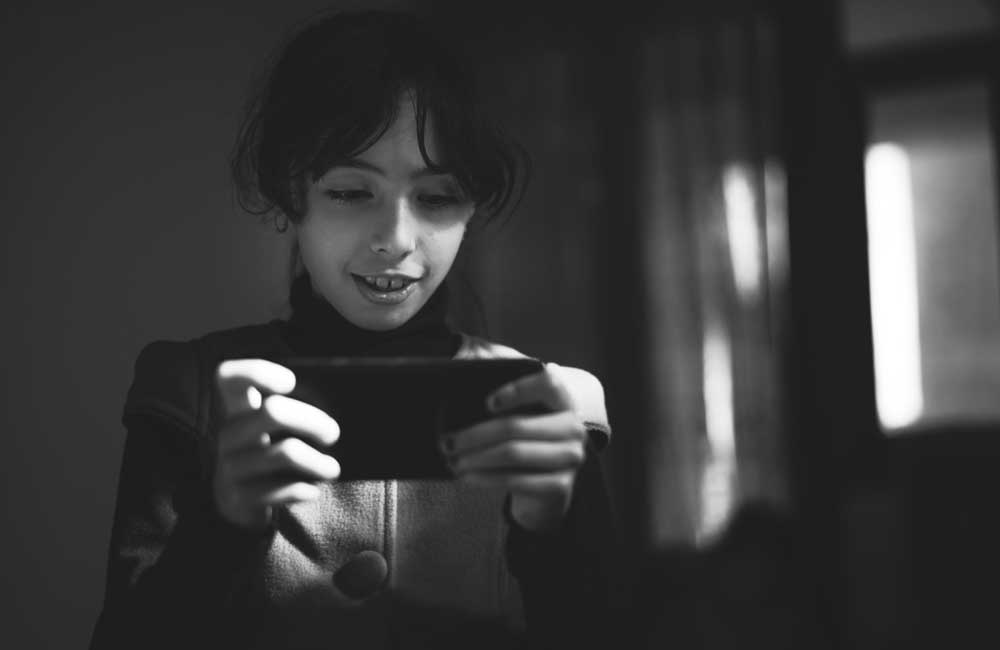 The cell phone made contact with each other in past. Now cell phone brings technology in our hand. Technology is a part of our life. Technology use for kids good. We always want our kids will be smarter than all. They will make a large that is too small in the world. If we want smart kids we must have to sure about technology using for kids. Without technology, they could be nothing. Something it could be god gifted. If you try to open their brain in small age, when they will grow they will learn better than others. If they are going to learn about technology from the child then they will be smarter than all.
Now Smartphone is a main part of technology. If you keep their far from a phone that means you trying to keep tour children far from technology. There has some negative issue also to use a mobile phone as a kid but a positive issue is larger than negative. Bellow see some explain about negative and positive impact by cell phone to your kids.
Negative Impact: We all know every positive impact has some negative impact. Without the negative, positive is nothing. When your kids will use Smartphone you have to ensure some security to use this. Here the main problem is radiation. Network radiations are very harmful to health. It could be a bad effected on the brain. So, please ensure this they are not able to talk a long time by cell phone. Uses of headphones are good about this. And another one is the use of the internet. Internet is a large essential issue. There is a lot of good or bad thing available on the internet. So you have to ensure that he is not using the bad side of the internet. They sometimes lose their important time also by using this.
Positive Impact: Negative impact is too small in the use of a Smartphone. But the positive impact is in a large amount by using this. To stay with mobile they will be able to learn every day new. Then smartphones will be a tutor of their, to know about everything. With this Smartphone they could learn by themselves about technology and the future. Their minds will be able to think about what they have to do. They could learn everything when he wants to know about that. From children they will use technology for this they will be able to get better knowledge about technology. Then their minds will be able to search for new things every time. When he didn't get a new think by searching then they will try making this. It's a common role of a creative brain.
Phones Should Be Allowed In School or Not?
The answer is absolute yes. The phone should be allowed in school. In this time the phone is not only for talking to another. It's a special gift of technology to us. Why phone should be allowed in school?
Learning Issue: There was a lot of reason to use a phone in school.  In this time most of the school is operating in a digital way. They are using digital technology to teach their students. They are using a smart whiteboard, computers, iPad, Smartphone and many other smart gadgets to make better learning way for the student. So, why you are going to look back? You also have to go to the future with other people. Phone always makes a better opportunity to learn every time.
Students could learn in a digital way by Smartphone. They could search every answer to those question have in their mind. The Internet is a large learning method now on any subject. There is a lot of websites already available on the internet that could provide any type of knowledge that need for students.
Students could record a lecture of a teacher by Smartphone and can listen to this when they have any doubts. They can note their every issue of studies on smartphones. For a student, a Smartphone is very useable.
Contact issue: When a student goes to school from home he will be contactless if he hasn't a cell phone. For this cell phone is one of the very important gadgets for a student for contact. Students could update their activities to their family. In any problem in the family, you could reach your child in a school by cell phone.
Conclusion:
Importance of uses mobile in school very high. Most of the high reputation schools already gave permission to students to use cell phones in school. It's not any type of bad issue. Most of the developing country's students using smartphones in school. To ensure the future of our kids, we always need to think of advance. Technology is always better for students. After a few years, the full world will be able to use all of the technology in school. Because there was large importance of technology in the education section. Technology making the education system smarter. Read the definition of technology here.